Payment Solutions Processor services for your business!
PayPro - we are ready to offer you the integration of most payment services processors for the convenience of your business!
We are ready to offer you the best turnkey solutions (MT4 / MT5 / FXGO payment solution processor) for integrating payment systems with your business!
Do you have a successful Forex, Binary or Crypto business?
Are you looking for a reliable payment solution processor?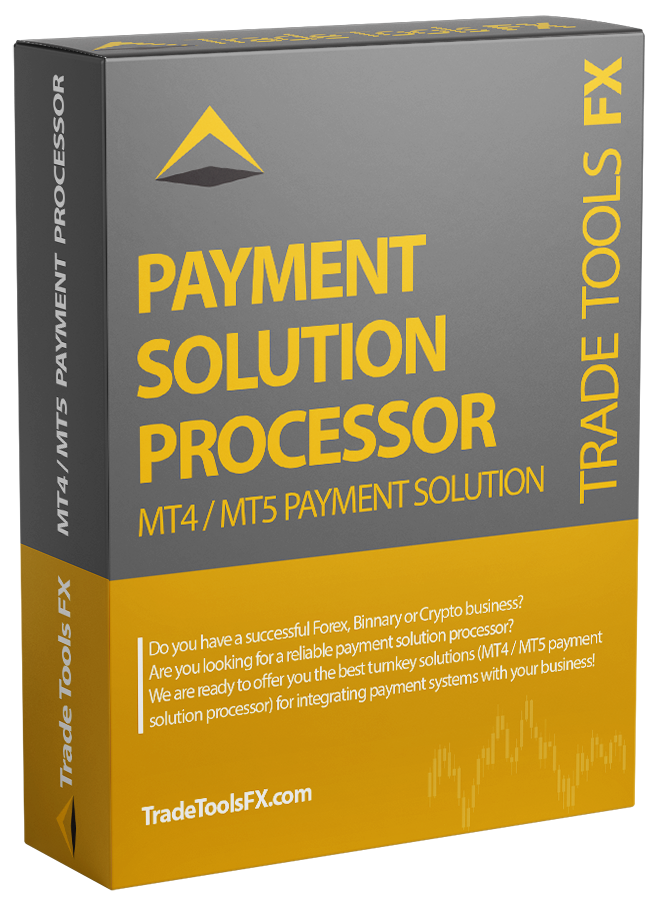 PayPro - best payment solution processor for your business!
TradeToolsFX will promptly organize acceptance of MT4 / MT5 payments on any of your resources using a payment solution processor!
At any time, you can control any payments using a convenient dashboard.
TradeToolsFX integrates any payment services for you if:
- you are experiencing difficulties with centralized acceptance and withdrawal of payments;
- you have difficulties with billing and organizing financial accounting;
How we are working:
- we have agreements with most payment services, which does not restrict you in any way in bank transfers;
- we have highly qualified specialists who are ready to get down to work right away;
- we will provide any legal support;
- if you need a turnkey registered company, white label mt4 / mt5 or just a bank account, we will help you with this issue as soon as possible!
How our MT5 / MT4 / FXGO payment solution system is fundamentally different from others:
The payment processing system is designed as an online application, providing constant access;
All transactions in one window with filters, the ability to download and in-system currency conversion;
Connection of a payment gateway is simplified as much as possible, including crypto payments, you do not need any special skills;
Setting any commission for processing payments, both for banks and for users;
The number of payment gateways is not limited, provides many-to-many communication, you can use existing ones or connect your own;
Centralized control panel control system with setting access rights;
The most simplified system for connecting servers of various platforms for making payments, which does not require special skills;
You can connect an unlimited number of your clients;
A centralized white label management system for your customers with the ability to install, replace, purchase, etc.;
Virtual terminal for testing the payment dialog and applied settings;
Centralized panel for managing withdrawal requests with a ticket system;
Ease of installation and maintenance;
The absence of any restrictions by country;
The ability to block clients by country;
Fast transfer or receipt of money from anywhere in the world.
Why should you contact TradeToolsFX?
- we have been on the financial services market for over 15 years, any payment integration using the payment solution processor for Metatrader 4, Metatrader 5, FXGO and others;
- integration of various financial instruments is what we do best;
- in our staff there are only highly qualified specialists;
- we know what corporate secrets and information security are!
$ 500 is the cost of integrating your resource with any payment services using PayPro (payment solution processor). Any development of our company is at your service!
Today you can say a firm YES to your business and organize the correct accounting of incoming finances on your Metatrader servers!

Payment Solution Processor DEMO:
Login: admin
Password: devpass