QUIK API Custom Development
QUIK is a software package for organizing access to exchange trades. It consists of QUIK from the server part and workplaces (terminals) of the client interacting with each other via the Internet.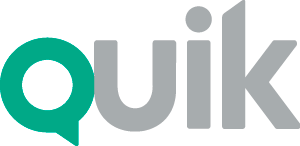 Initially, QUIK was an information system that was distinguished by a high speed of data delivery, which was reflected in the name of the program.
Now QUIK is a multifunctional front-office system for direct access to trading for the organization of its own operations, as well as brokerage services for customers in financial markets (Internet trading).

QUIK today is the most popular trading platform for access to national exchanges. QUIK is used by more than 270 financial institutions to serve tens of thousands of customers.
Individual development for the QUIK trading system is one of our main specializations.
The trading platform is known for its powerful universal functionality, and the use of open APIs gives the broker even greater opportunities. Thus, using the API for QUIK can be supplemented with new functions and integrated with many other technological solutions for trading. In addition, such application programming interfaces allow maximum customization of the software package for the required tasks.
• Creation of server plug-ins with practically unlimited working capabilities.
• Generate detailed reports on traders' transactions.
• Create your own utilities and customizable management terminals.
• Integration of the trading platform with other trading and post-trading systems.
• Creation of personal data sources.
• Integration with all kinds of web resources.
These tools allow you to obtain a universal, but at the same time maximally adapted to the needs of each trading platform of the broker, which has a really impressive set of user functions.
API interface for QUIK
• Reporting API (working with reports of merchant servers).
• API server (expansion of the functionality of the trading platform).
• API-interface manager (creating your own management utilities).
• Web Services API (platform interaction with Web sites).
• Gateway API.
• API DataFeed (development and translation of quotations / news flows).
QUIK: description and comparison
QUIK is a universal multi-market platform with a distributed server architecture that allows you to work with Forex, CFD, securities, futures. Among the main advantages - an unlimited database of orders, a glass of prices, built-in order routing, support for reports in the form of HTML5-graphics, automatic compression of log files.
In its arsenal TradeToolsFX has a huge amount of developments including MAT (Multi Account Trader) and Binary Options.
Send the application for the custom development API for the QUIK software and evaluate all the benefits of working with us!
Request free consultation about QUIK API Custom Development